Our Founder, Charles D. Wyatt Jr.

Charles Wyatt graduated from Wofford College, majoring in Economics and Psychology. He enjoys teaching and helping people and is the founder of Wyatt Institute of Real Estate.
His real estate experience has included residential and commercial sales and leasing, mortgage banking, building construction, appraising, exchanging and consulting. He is the author of the real estate textbook, AWARE in South Carolina.
Our History
Since Wyatt Institute held its first course in real estate fundamentals in 1972, we have had the privilege of helping to launch the real estate careers of thousands of people. Our students have come from all walks of life and have ranged in age from 18 to 81.
During these passing decades times have changed and the complexities in real estate transactions have increased. We have made it our business to remain on the cutting edge and provide excellence in education for those who have an interest in real estate. We are proud that the majority of the owners of real estate firms in the upstate have always recognized Wyatt Institute as the leader in real estate education in South Carolina and have referred their prospective agents to us. We encourage prospective students to talk to other real estate professionals in the area about our reputation.
Wyatt Institute offers courses that are certified by the South Carolina LLR Real Estate Commission for real estate Salesperson license, Broker license, Broker-in-charge license and Property Manager license.
Our Location
We are conveniently located near downtown Greenville, SC on the corner of East North Street (I-385) and Toy Street, across and just down the street from the Bon Secours Wellness Arena.  View driving instructions (print)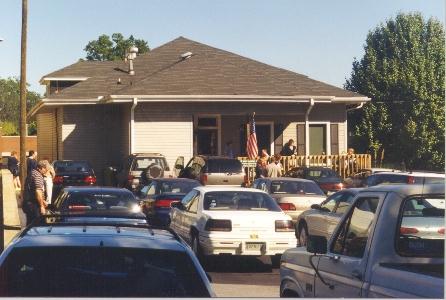 Wyatt Institute (parking lot and entrance)